Albertsons Partner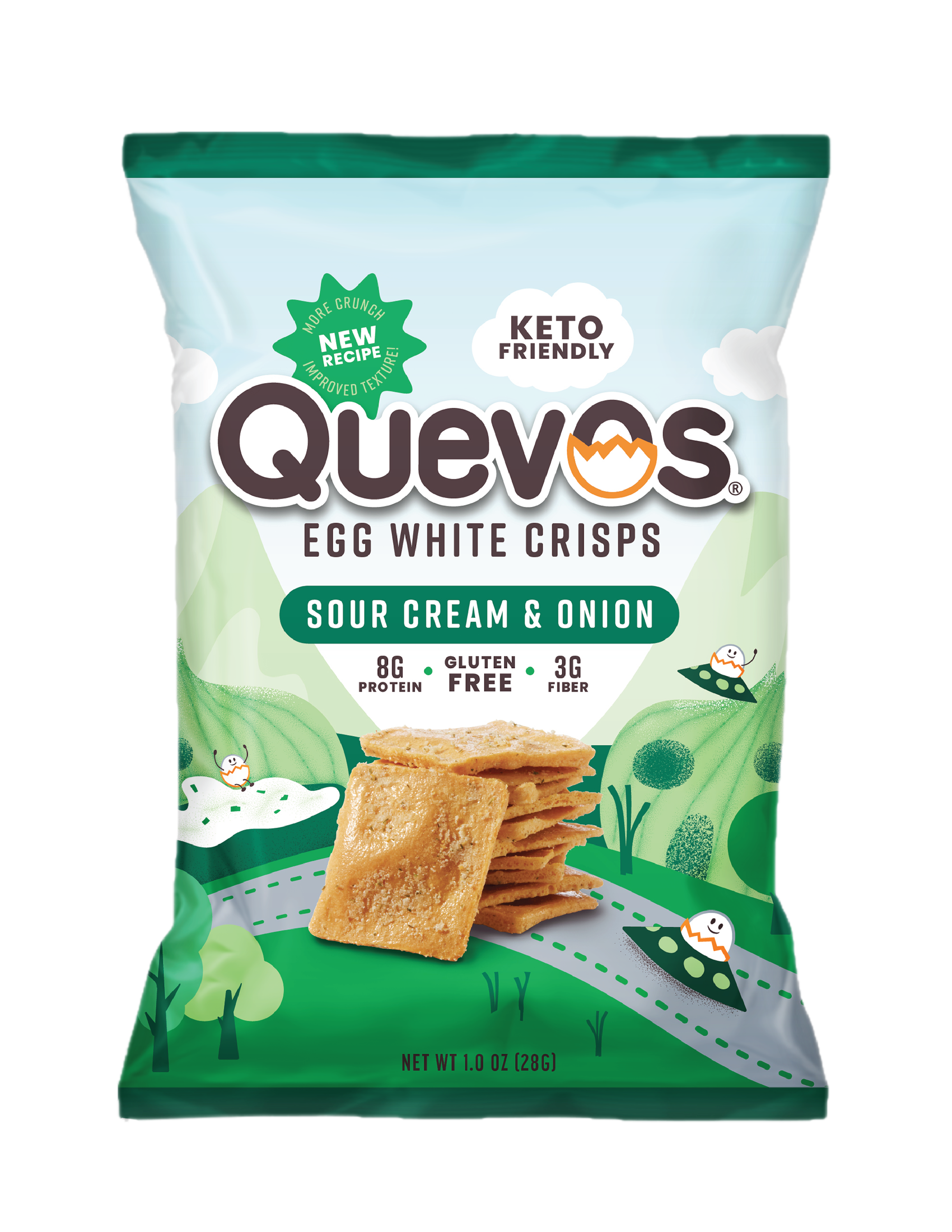 SOUR CREAM & ONION
You will love the delicious and creamy flavor with a hint of onion zest that have made Sour Cream & Onion our BEST-SELLING chips.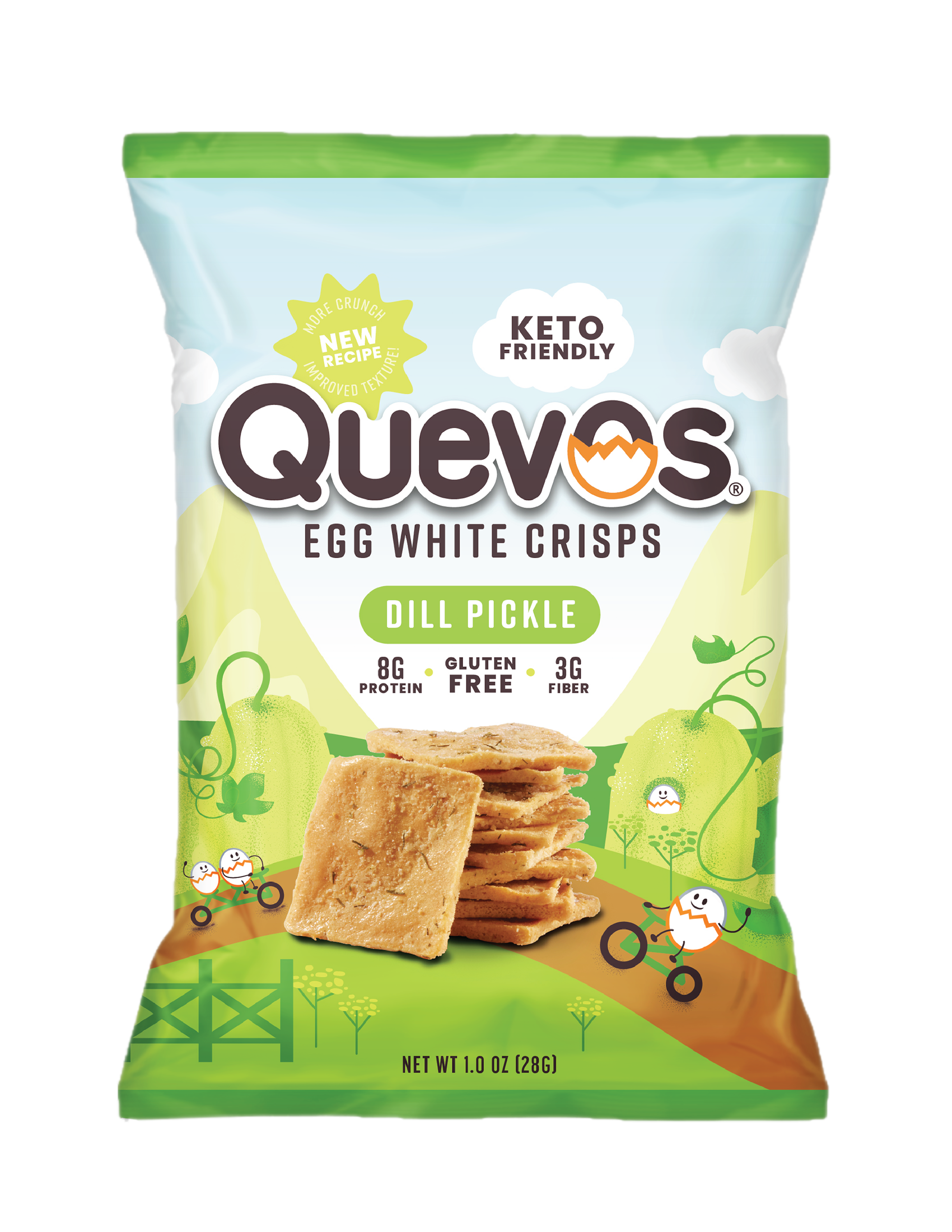 DILL PICKLE
We've combined the cool, crunchy, and delightfully sour taste of dill pickles with our EGGcellent low-carb, high-protein egg white chips.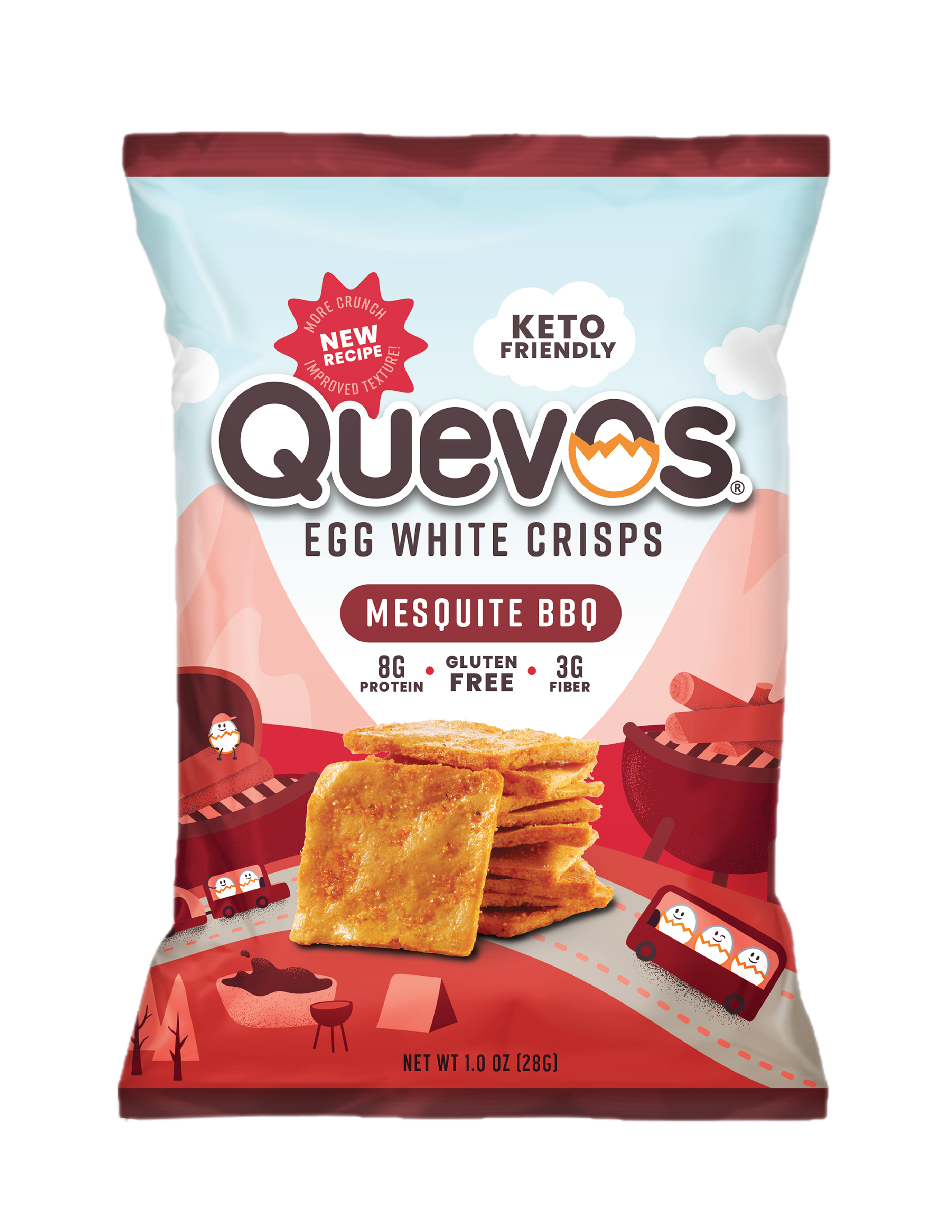 MESQUITE BBQ
A classic flavor... redesigned. You get notes of your favorite bbq flavor with a smokey undertone, layered on top of a classis high-protein, low-carb, egg white crisp!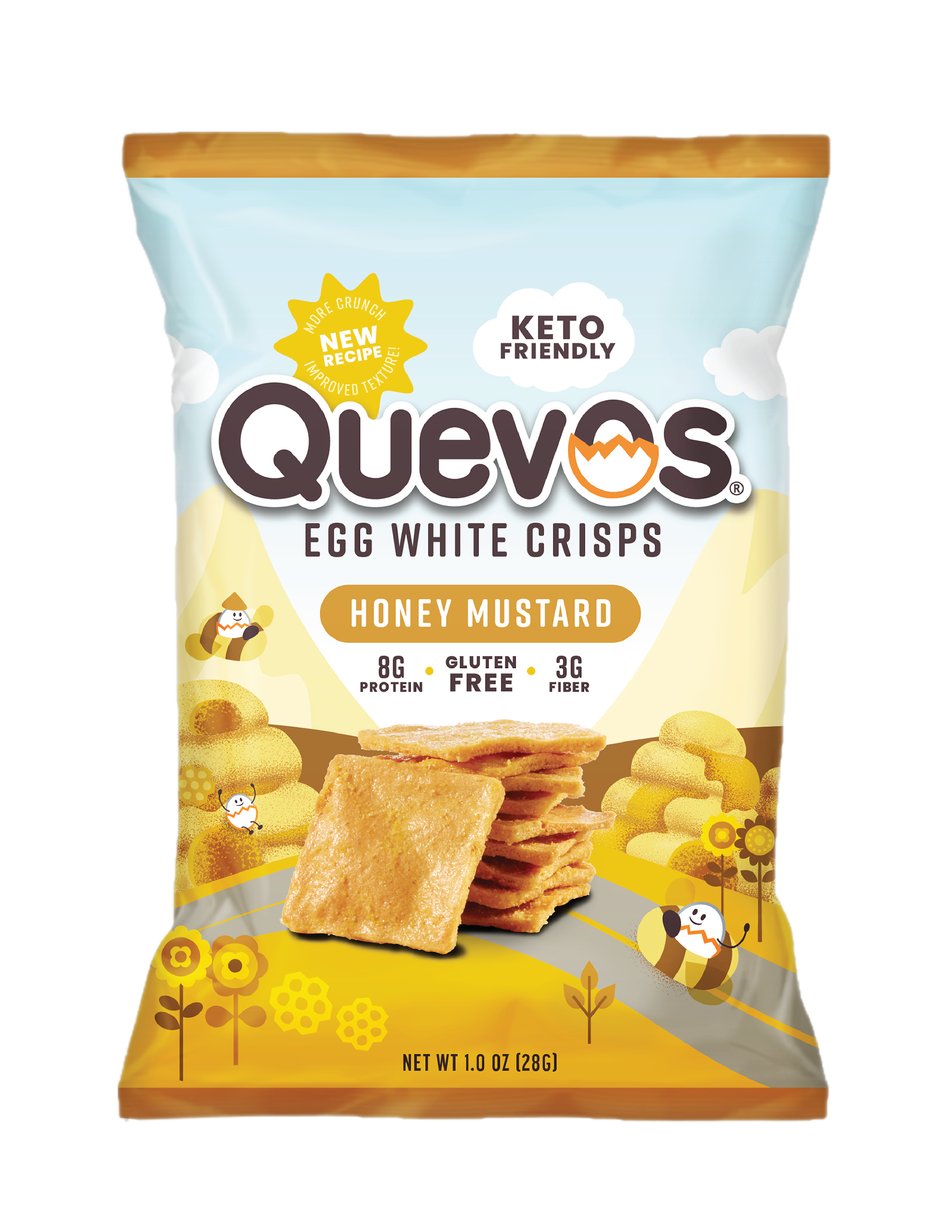 HONEY MUSTARD
The newest addition to the Quevos family! We're delivering sweet AND savory in our incredible honey and mustard flavor blend..